Exhaust gas used as fuel?! - Environmental initiatives of the ANA Group -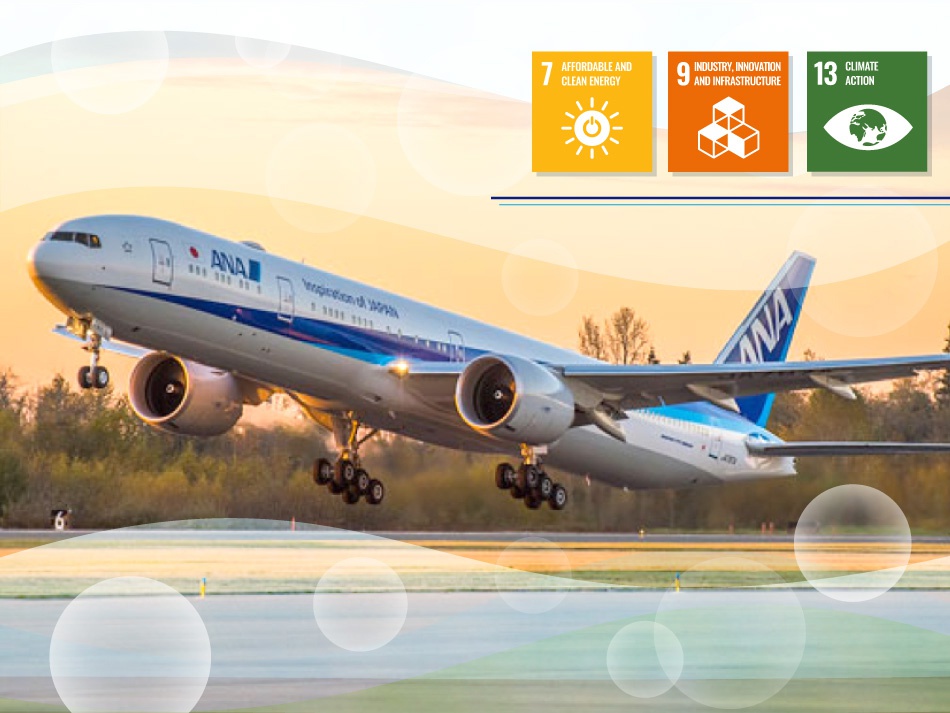 Exhaust gas used as fuel?!
- Environmental initiatives of the ANA Group -
In October 2019, ANA conducted a delivery flight from Seattle to Haneda jointly with Mitsui & Co. of a new Boeing 777 aircraft using Sustainable Aviation Fuel (SAF) made by US-based LanzaTech Inc. that uses exhaust gas as the raw material.
Have you ever heard of SAF?
SAF is the acronym for Sustainable Aviation Fuel, which is a jet fuel produced from a sustainable source of low CO2 emissions and is said to be more environmentally friendly than conventional fuels.
SAF was formerly referred to as Bio-Jet Fuel but because recently it has been manufactured from a variety of raw materials, IATA changed its name to Sustainable Aviation Fuel.
This delivery flight involved not only the purchase and use of SAF but was advanced initiatives as an airline to build the entire supply chain- from transporting fuel from the plant to the airport, blending it with conventional fuel, maintaining quality assurance, to refueling airplanes. There are few airlines in the world who actively conduct the process to include actual operation of aircraft.
From left: Mr. Sugimori, Mr. Ishikawa, Mr. Oishi, and Mr. Yoshikawa of the ANA Group photographed on site in the US.
Mr. Sugimori of the ANA Planning Office who has been involved in the work at the site said enthusiastically, "The introduction of SAF is key in our future of controlling CO2 emissions. By promoting the proliferation of SAF use, we want to be an airline of choice for our customers that includes our response to environmental issues."
As a leading airline in environmental issues, and in taking this new step in responding to global warming including CO2 reduction, ANA will continue to work towards further expanding the use of SAF.