New Collaboration with bills Restaurant for FLYING HONU In-flight Meals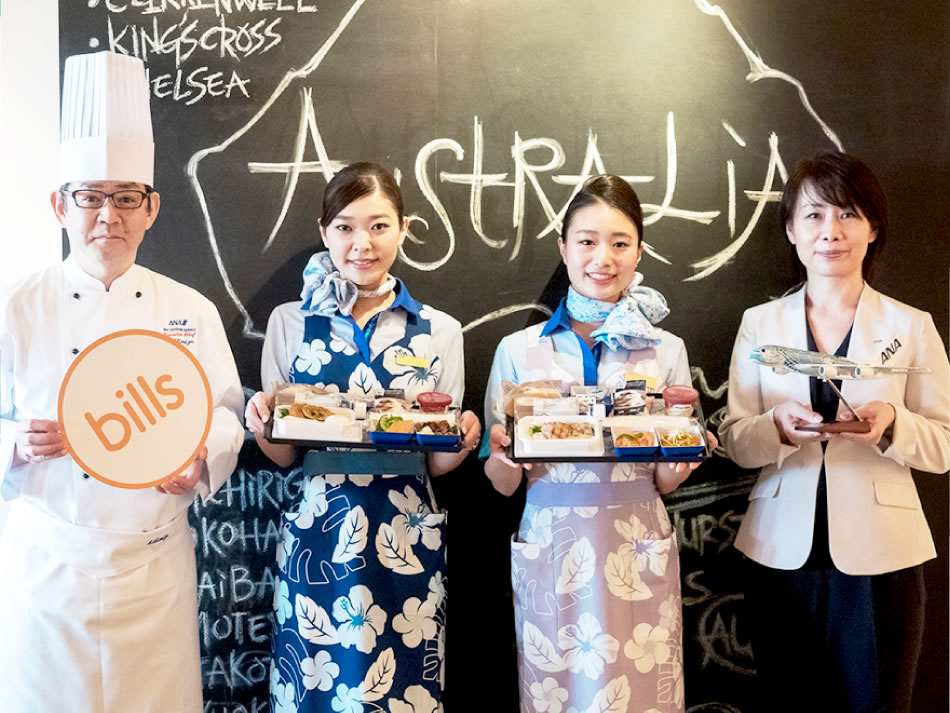 New Collaboration with bills Restaurant
for FLYING HONU In-flight Meals
New in-flight Economy Class meal, first-ever collaboration with bills restaurant of Australia, will be offered from May 24, same date as the operation date of Airbus A380 aircraft FLYING HONU.
Taking advantage of ANA's in-flight food development methods, we finalized a menu that appeals to women in their 30s and 40s where there are many bills fans, as well as a wide range of customers.
There will be two entrée choices, pork schnitzel or yellow fish curry based grilled chicken. The menu will renew every three months and will be offered until May 31, 2020.
The bills collaboration meal also features a special card on the tray.
By presenting the card at bills Waikiki, you will be offered a free welcome drink.
Why not can enjoy it with their popular pancakes during the extra time you have until you can check in to your hotel after arriving in Honolulu?