ANA is First Company in Japan to Receive the Highest Award at Work with Pride 2016!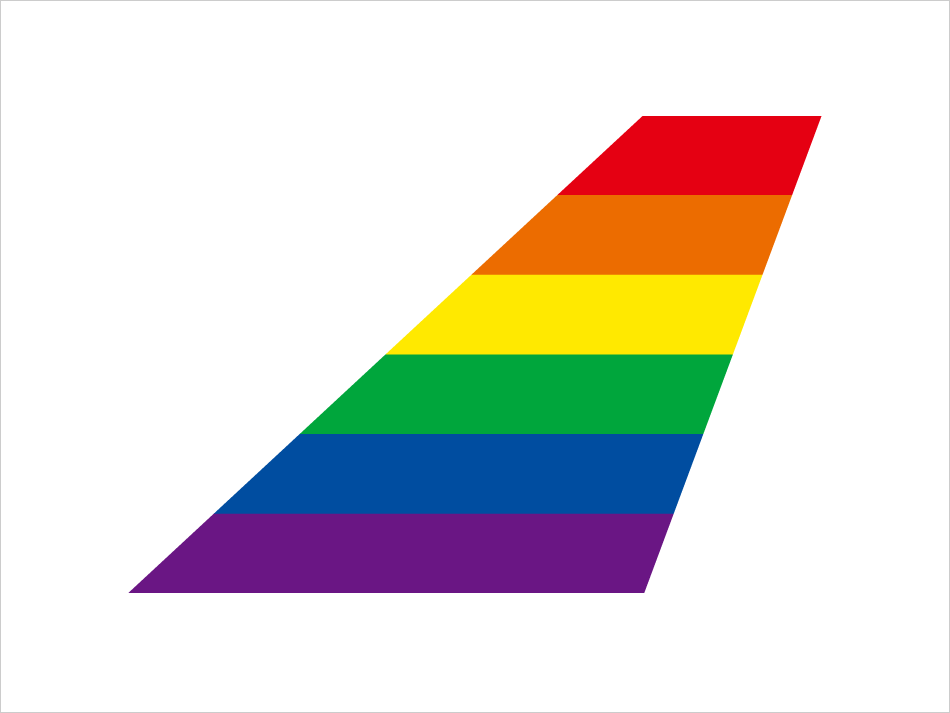 ANA is First Company in Japan to Receive the Highest Award
at Work with Pride 2016!
The rainbow colors symbolizes sexual diversity, which is to mean respect for human diversity. There are six colors in this symbol and is the same as the rainbow flag that is used around the world.
This one is ANA's original symbol to show that we are LGBT friendly.
On October 26th, ANA Group received the highest Gold Award from the private organization called Work with Pride*. We are the first to receive this highest level recognition under the Pride Index for LGBT friendliness in Japan.
The PRIDE Index includes the following:
1. Policy
2. Representation
3. Inspiration
4. Development
5. Engagement/Empowerment
ANA Group qualified for all of the PRIDE Index points, and especially excelled in Policy, where we received the Best Practice Award as well. A photo of the award is below.
After we made our pledge for diversity & inclusion in April 2015, we have initiated various programs for this purpose. For example, same-sex partners can register together in our ANA Mileage Club, which is currently available around the world.
The restrooms of ANA's lounges are also currently being renewed so that all people, including LGBT customers, can comfortably use our facilities.
We will continue to step up our services for all our customers, toward creating a world where diverse values are respected.
More on Work with Pride (in Japanese only)
http://www.workwithpride.jp/
More on ANA's initiatives
https://www.ana.co.jp/group/en/pr/pdf/20160624.pdf
* Work with Pride is a private organization that supports the LBGT community and pushes for diversity management. The group provides information to Japanese companies so they can create comfortable working environments for LGBT people and whose goal is to help all companies become actively involved.